Archive > Letters
UPDATED: 30 JANUARY 2021
This is the Christmas card of December 1958, kept in a writing bureau in the family home in New Malden, Surrey of Nigel, my husband. .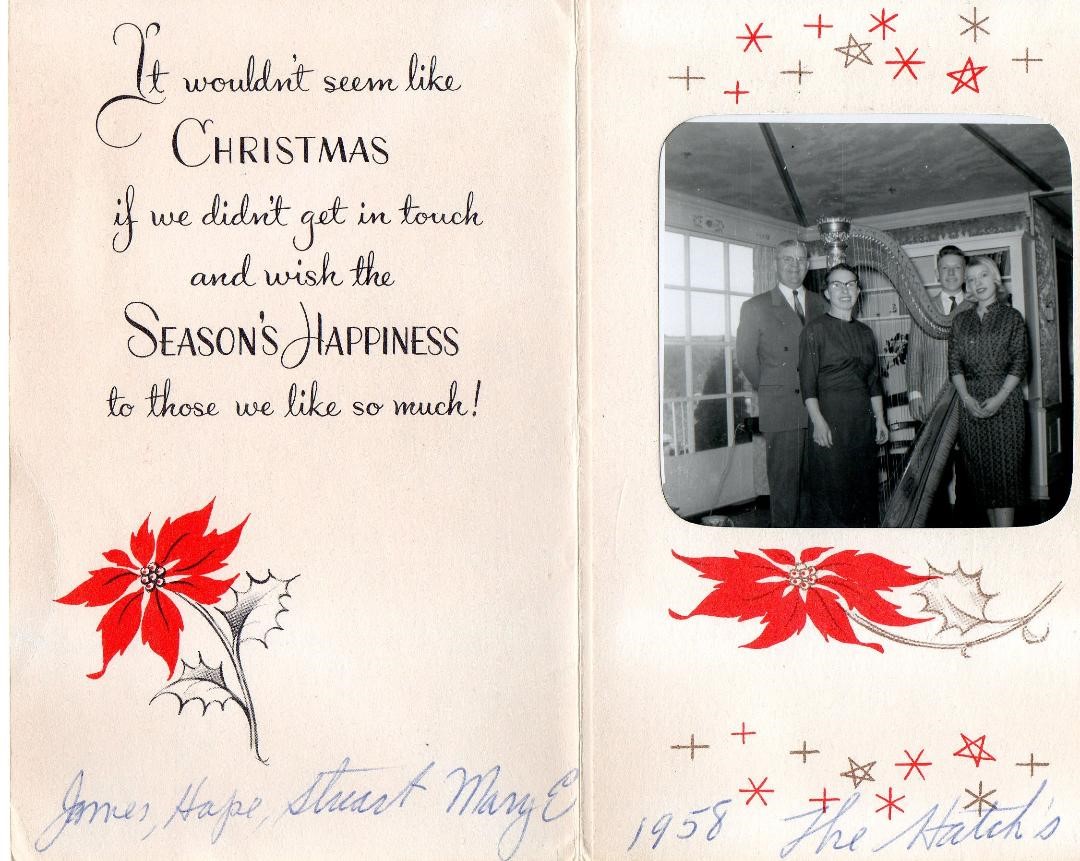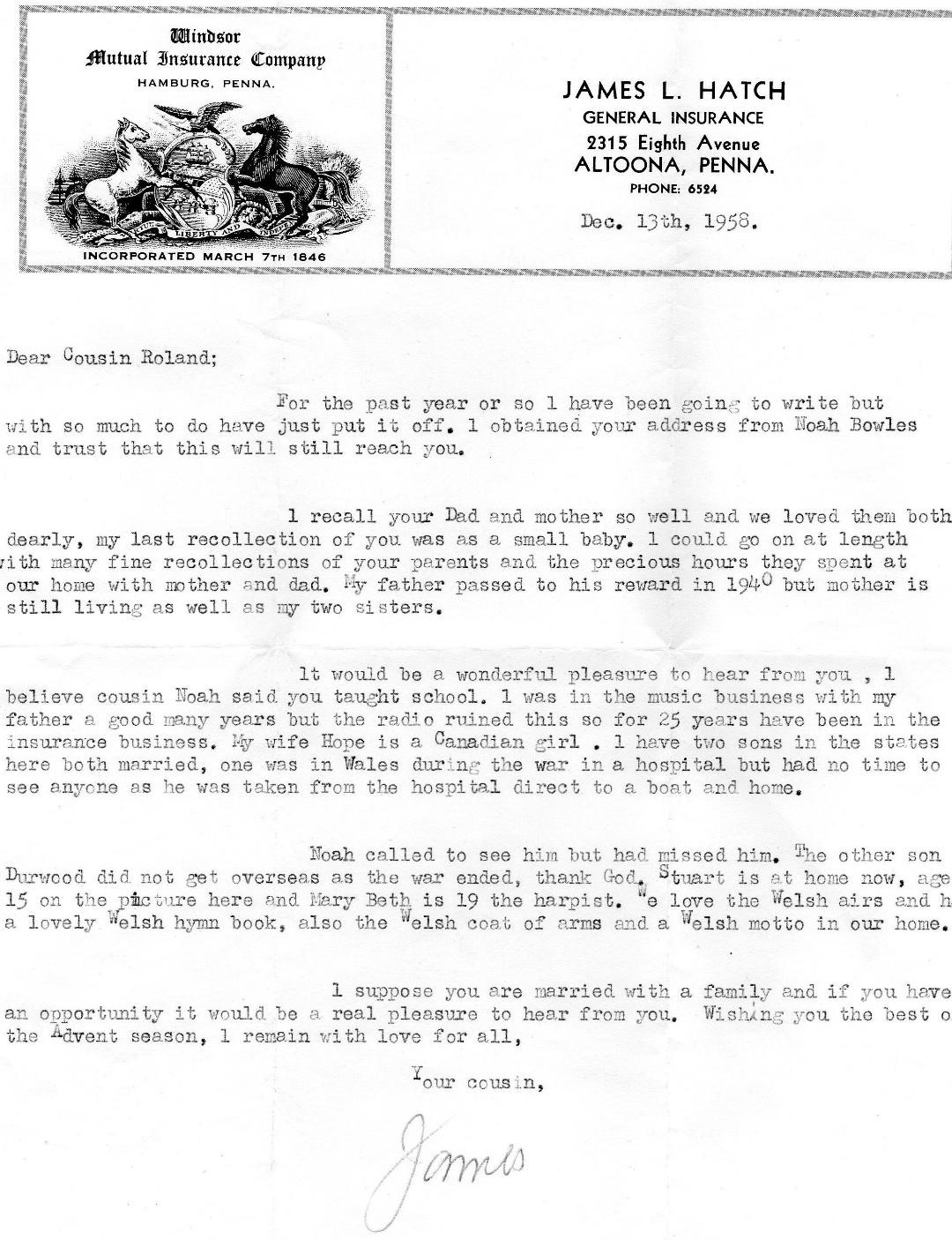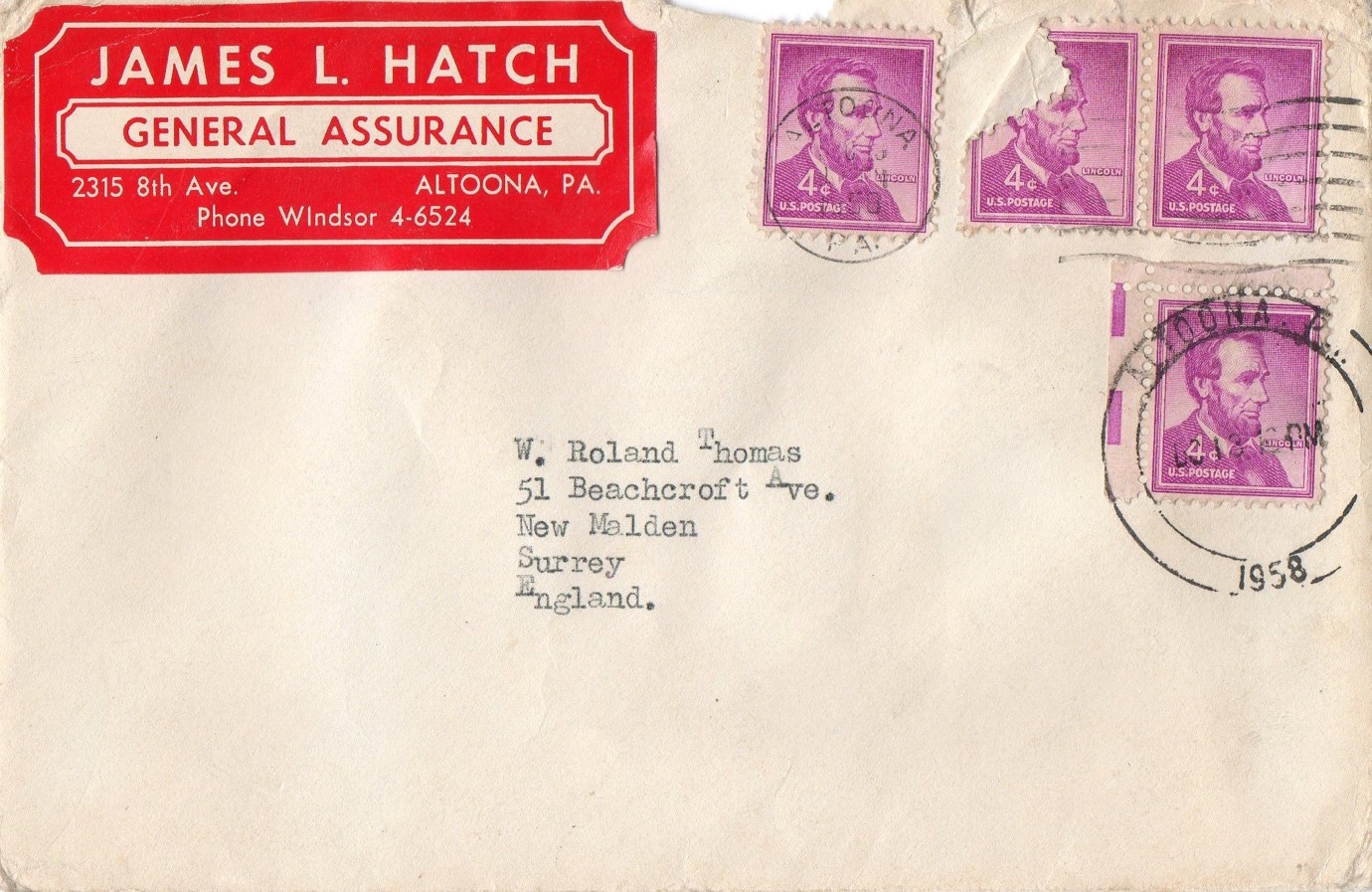 There is no evidence that 'Roland' (William Rowland Thomas registered as Thomas Rowland Thomas) born in Altoona on the 9th August 1909, wrote back to James Lewis Hatch.
He had much to be grateful to the Lewis/Hatch family for their loving care to his parents. It is indeed poignant, that Esther (Lewis) Hatch was living in Altoona in 1958 and that if communication had been made, Roland would have learned first-hand of his early year in Altoona and the life of his parents in Pennsylvania. (see in Posts, Thomas William Thomas (1881-1923):-The American Dream ended in Tragedy, Part 7: Altoona, 1923 and 1997 and the Amazing Lewis and Hatch families! - Coming in 2021).
It was not until 1996, almost forty years after the card was received and after the death in 1995, of 'Roland' that the search for the Hatch family commenced when we had a family visit to Altoona. It was a further seventeen years, in 2014, that contact was made with Stuart, aged fifteen in the photograph.

References to Deceased as follows:

James Cromwell Hatch (1874-1940)
Esther (Lewis) Hatch (1874-1970)
James Lewis Hatch (1900-1980)
Hope Millicent (Goudie) Hatch (1910-1995)
Durwood Beverley Hatch (1925-2019)
James Lewis Hatch (1923-1971)
Noah Bowles (1880-1960)
William Rowland Thomas (1909-1994)
---
LEARN MORE