UPDATED: 25 OCTOBER 2020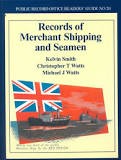 Records of Merchant Shipping and Seamen by Kelvin Smith, Christopher T Watts, Michael J Watts (1998)
This book was purchased during a visit to St Catherine's House before genealogical research was so extensively available on the internet. It is a guide to merchant ships and seamen, registration records etc. with extracts of documents located throughout the country. It has proved an invaluable starting point in several aspects of my research.
---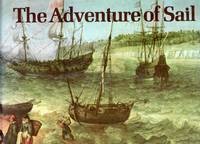 The Adventure of Sail, 1520-1914 - 1979-by Donald Macintyre
A very attractive book with colour and black and white illustrations of sailing ships together with extracts of writings by mariners including Francis Drake and Captain James Cook. Another useful source of information when studying classification of ships.
---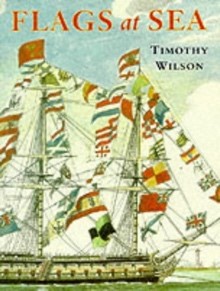 Flags at Sea by Timothy Wilson (1999)
An interesting theme; I have used this well-illustrated book for background information in studying sailing ships
---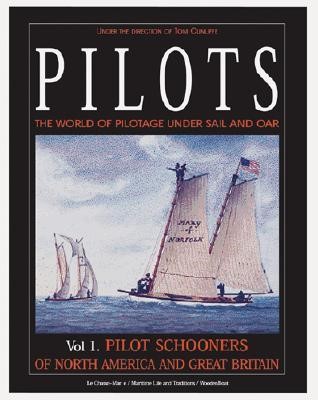 Pilots: The World of Pilotage Under Sail and Oar: Vol. 2 Schooners and Open Boats of the European Pilots and Watermen by Tom Cunliffe (1 January 2002)
I bought this book after I had seen a copy of this impressive book at the local library. In reading the book, I have a more comprehensive understanding of the role of the Pilot: 1620 was the date of birth of my first sea pilot ancestor working from the River Tyne.
---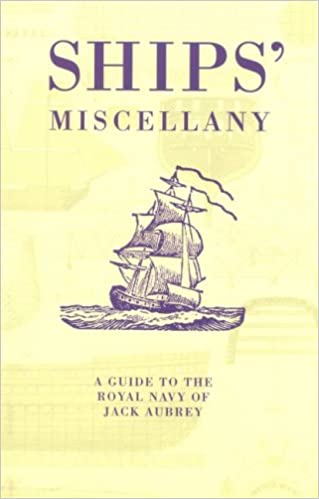 Ships' Miscellany: A Guide to the Royal Navy of Jack Aubrey by Michael O'Mara (1 January 2004)
The purpose of this book is as a guide to Patrick O'Brian's bestselling 'Aubrey-Maturin' novels. However, I use it as a reference book for details of sailing ships including line-drawings and background information (often humorous) about the Royal Navy.
---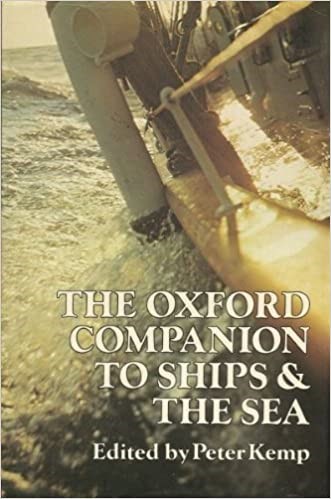 The Oxford Companion to Ships and the Sea edited by Peter Kemp (3 November 1976)
Excellent illustrations and drawings which I have used as a reference in understanding the different classifications of sailing ships.
---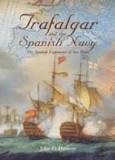 Trafalgar and the Spanish Navy-1988 by John D. Harbron
Another fascinating study of sailing ships in the Napoleonic Wars which has helped me to understand the complexity of the Battle of Trafalgar.
---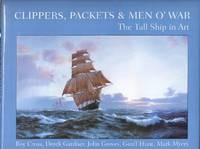 Clippers, Packets And Men O' War - The Tall Ship In Art by Roy Cross (4 March 2005)
The 100 or so paintings are by 5 accomplished Marine artists are always a pleasure to study especially when trying to understand the complexity of these 3 types of sailing ships.
---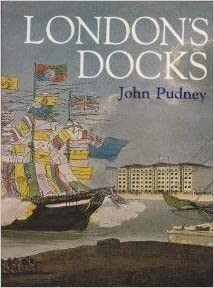 London's Docks by John Pudney (20 April 1976)
I was able to find the location in this book of the City Canal where my great, great, great grandfather was killed in an accident whilst on his way to Chile in 1820.
---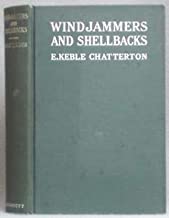 Windjammers and Shellbacks, Strange True Stories of the Sea-1926-E. Keble Chatterton
I bought this book at Tynemouth Market; although in poor condition, I have nevertheless, enjoyed reading some of the amazing stories with careful handling of course.
---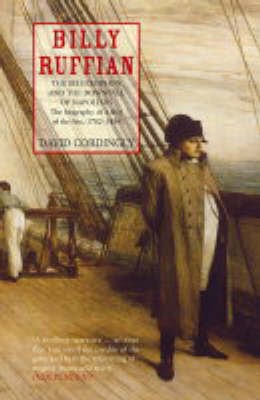 The Billy Ruffian: The Bellerophon and the Downfall of Napoleon by David Cordingley (4 October 2004)
I read this book whilst on holiday; truly engrossing with a fascinating insight into the sea battles of the Napoleonic Wars as well as napoleon's surrender.
---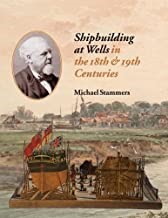 Shipbuilding at Wells in the 18th & 19th Centuries by Michael Stammers (22 July 2011)
My maritime Kitwood ancestry is centred on Wells Next to the Sea. This book provides an excellent overview together with details of the Lubbock family also in my family tree.