An Amazing Discovery in Cleadon Village!
Whitburn Parish Church and The Britannia Inn, Cleadon Village
UPDATED: 27 December 2021
This year I have again purchased Christmas Cards which showcase paintings by Bill Scott, an old friend:- The Parish Church, Whitburn, and the Britannia Inn in Cleadon Village. It was only whilst doing further genealogical research at 'The Word', the library where some of the South Shields archives are held that I discovered my connection to both of the buildings. Two families are of significance, Patterson/Patteson/Pattison, and Matthews which I can date to the sixteenth century in my paternal family tree. They lived in Cleadon and Whitburn, two miles apart with several marriages between the families with the Patterson's being more significant landowners.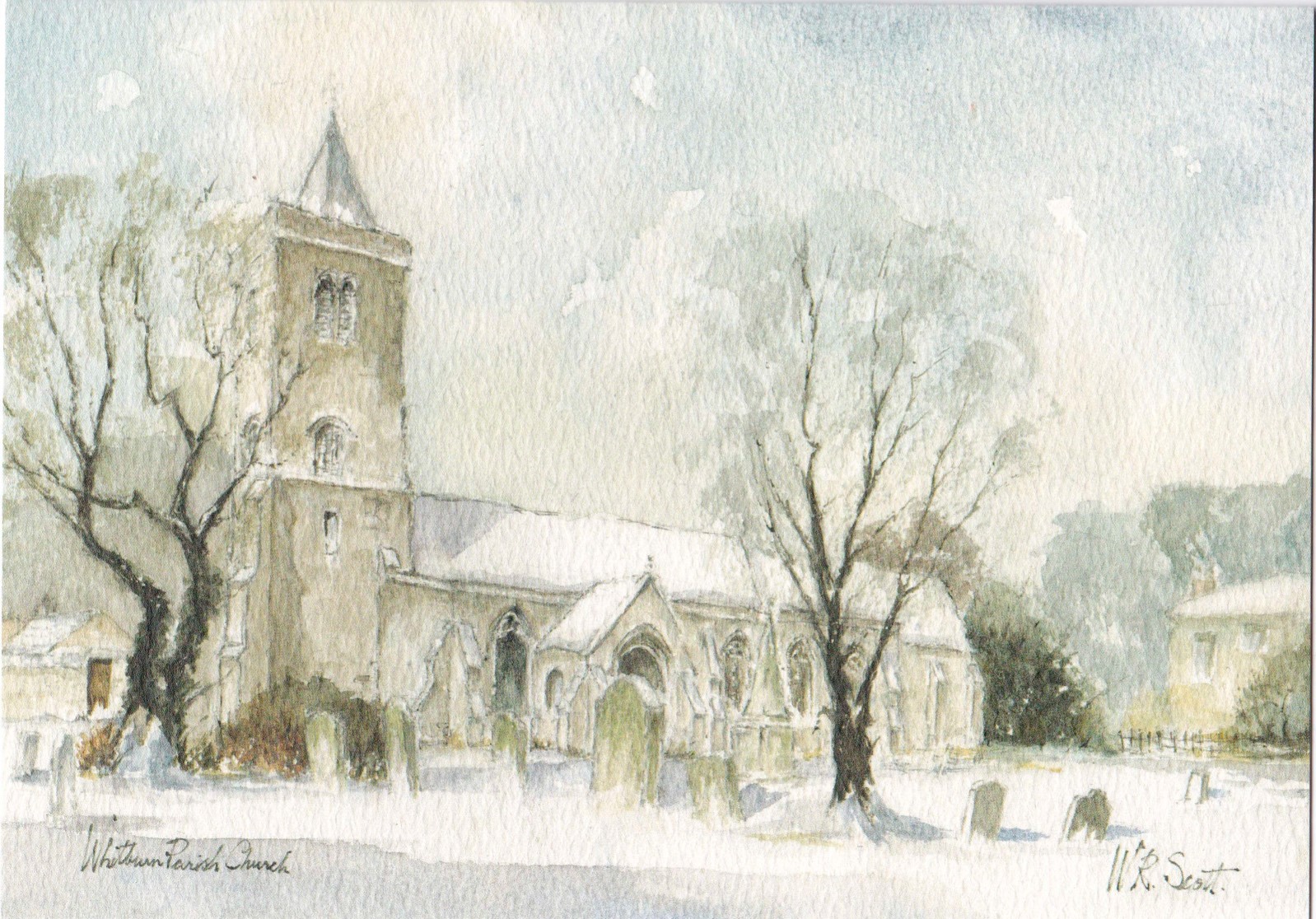 'The Registers of Whitburn, In the County of Durham, Vol. X. (1904) was my initial source of information with parochial records from between 1579 to 1812. I have purchased an original print from Barter Books in Alnwick in a rather battered condition. The most significant burial was that of Michael Matthews in a tomb within the church:- 'a plump elderly gentleman in the full stiff dress of 1689; ….the head rests on a pillow and the right hand holds a book with text ''I shall not lye here but rise'' with a skull between his feet' ( Surtees). It is the same Michael Matthews who also left his mark on the Britannia Inn (re-built in 1894 ) where he lived with his wife Isobel; a fireplace in the lounge has the relief ''MMI 1675'' Michael and Isobel.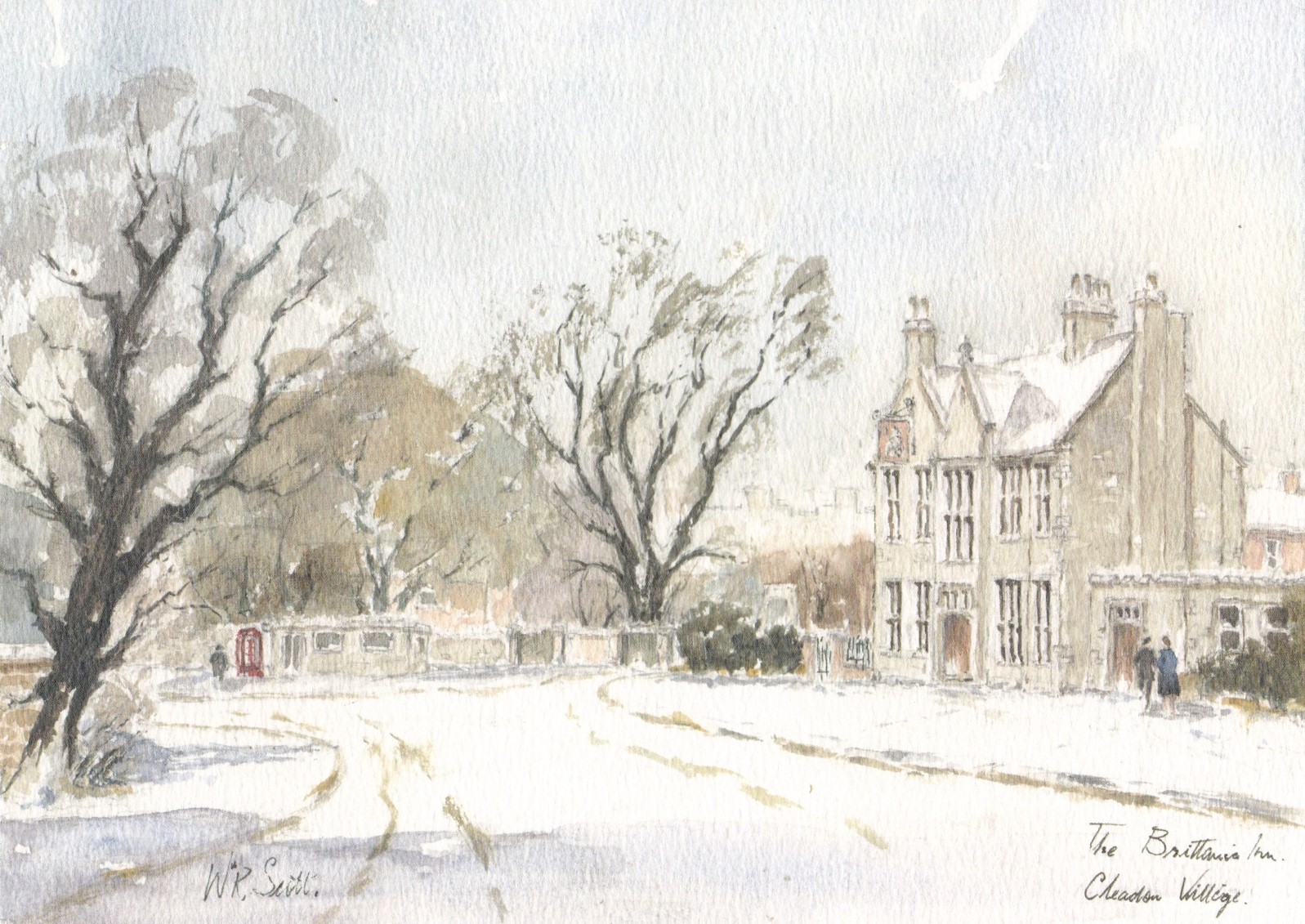 Nigel and I have lived in Cleadon Village since 1977 with our first house built on land belonging to the Patterson family in the 17th century! I am working on a more extensive account to be posted on my website managed by Alex Thomas and scheduled for February.